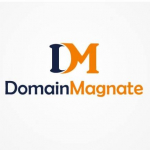 Domain Magnate Report
About
Domain Magnate LLC is a US based Private Equity firm, with all remote team.
We buy and manage online businesses and content websites, and have been doing that for almost 15 years.
We operate Funds and acquire websites on behalf of investors an for ourselves.
Working for DM means working in a rapidly growing company, embracing a culture of efficiency, integrity and superb customer service.
We are looking to hire exceptional peope to join our team, to help us tackle challenging problems!
see more at https://www.domainmagnate.com/jobs/
Website
Jobs Available (0)
Jobs Closed (5)