Hi there, we're Pete & Alex Moon – we founded Moonster Handmade Leather and we have grown successfully from the ground up and it is now a 7 figure e-commerce company selling worldwide. We have plans for bigger growth: more products, more team and more marketplaces!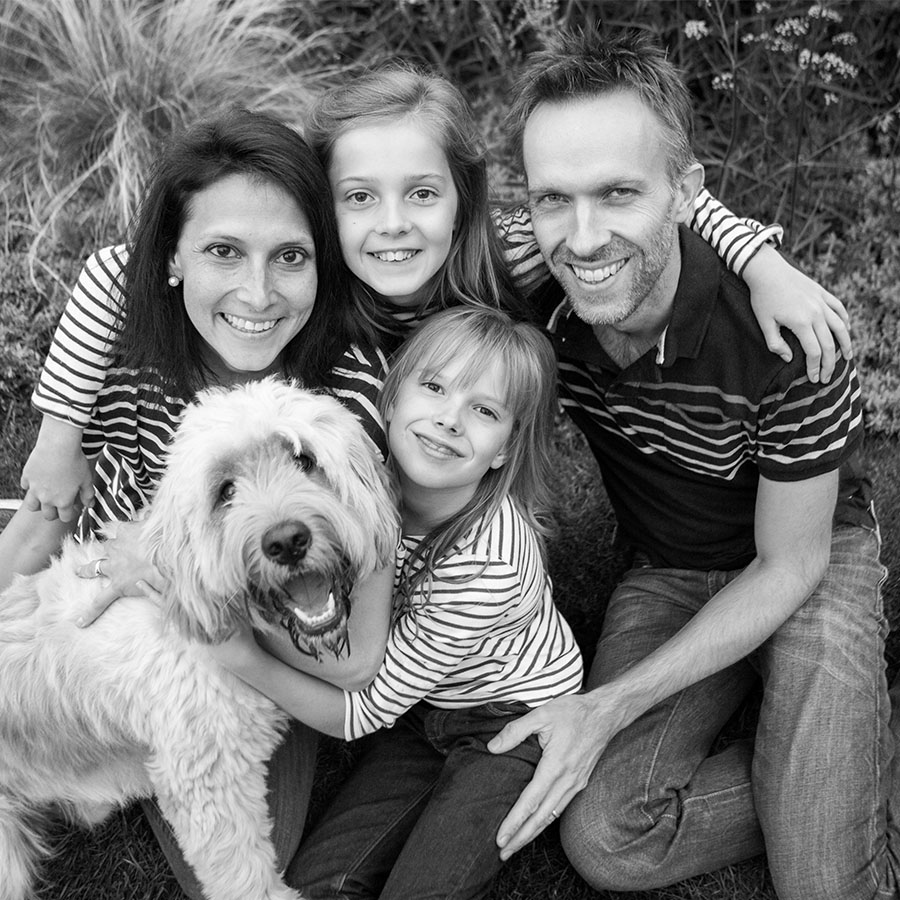 We exist to create beautiful, rustic, original and quality handmade genuine leather products.
However, deciding to share out 5% of our profits has to be the most rewarding part of our job. We looked for charities that we felt strongly connected with, run by people who shared our values. From supporting children and families at risk, to helping with depression and even bringing new life to former addicts.
If you join us, you will have a great opportunity to join a close-knit team on an exciting and growing e-commerce venture. You will enjoy being part of a culture of flexible working relationships that allow our team members to have a great mixture of working from home and virtual time together as a team.
OUR CULTURE & CORE VALUES:
Integrity – Always aiming to be honest & ethical, whilst creating a positive culture of compassion, respect and encouragement
Reliability – Doing what you say you will do and delivering on time, with excellence and consistency
Generosity - Financially; Giving of our profits to various charities and also in Spirit; Bringing enterprising & creative solutions and a good sense of humour
As employers, we are more interested in personal character and team chemistry when it comes to hiring. We tend to go with our gut feel based on who is the best cultural fit and not necessarily someone who ticks all the 'competency' boxes!

ESSENTIAL REQUIREMENTS:
Highly proficient in navigating and using Amazon Seller Central
Able to create and upload Amazon listings, including A+ Content
Proficient in Flat File creation and upload
Experience with raising cases and solving issues within Amazon Seller Central
Fluent in English
Live in the EU or UK (or EU Timezone)
Experience in thorough keyword research using software (like Helium10/Data Dive)
Very keen eye & great attention to detail
PREFERRED EXPERIENCE:
Proficient in some EU languages: a basic/intermediate grasp of German, French, Italian or Spanish would be a massive bonus for your application
Setting up Amazon ads
Building/editing Brand Stores
Using Asana or other project management tools
GENERAL EXPECTATIONS:
Be an active team player (humble, hungry to learn and people smart) – this refers to the Ideal Team Player Book (Patrick Lencioni)
Work 5 days per week (averaging 10-20 hours per week)
No need to work weekends, but if you do, we won't stop you!
Available for a 30-60min weekly call with line manager
Follow our SOPs & help us improve them if needed
Use Slack + Asana for internal communications & for launching products
Monitor notifications that come in from SentryKit & fix listing issues
Update weekly SKU Tracker, interpret the data & feed back to line manager
Work with our preferred translation company
Be willing to take on new delegated jobs related to your role
Assume nothing – always ask if unsure of anything!
Bring solutions where you can, rather than problems (be a creative problem solver)
HOW TO APPLY:
Also, we are asking all applicants if you could please record a 2-3 minute introductory video of yourself. Here are instructions on how to do that: https://www.youtube.com/watch?v=3TLTArTqAao (for windows or mac). Please include a little bit about who you are/where you're based, why you are applying for this role and what would make you the best person/fit for this role.
Please upload your video on the messages section in JobRack (You can use a wetransfer, loom or gdrive link) and also attach your CV.