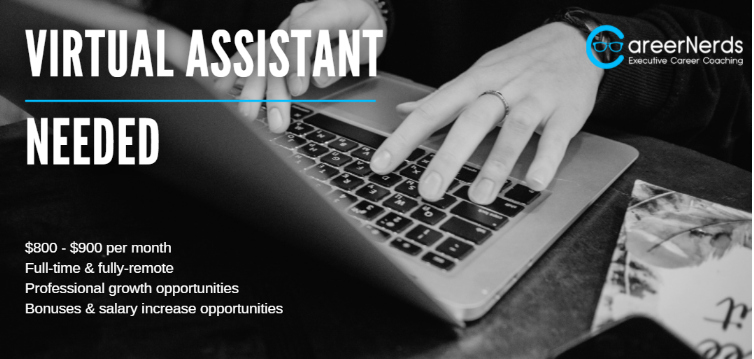 CareerNerds is a professional career coaching company that helps Executives and Managers make their next career move. They help professionals in the USA leverage personal branding and networking to find new jobs.
You can check out what their clients say about them in these videos:
They are expanding the CareerNerds team to hire more coaches, operations and salespeople since their business is growing.
They have 6 company values that they try to live by:
Excellence: They deliver excellence and top quality in everything they do.
Growth: They champion growth for their team, clients & company. They have a growth mindset
Motivation: They motivate & inspire others and themselves. They show what is possible, by doing the impossible.
Community: Everything they do is to help and support one another in the CareerNerds family.
Creativity: They love to innovate and create new things that work better.
Simplicity: They make things simple, easy and organised. They make the complex simple.

Their core team consists of:
→ Tom (Founder & CEO) - 20 years of corporate experience in the USA and Europe. Started CareerNerds 3 years ago in Prague and grew it to 300+ clients, all of them are in the USA. He leads strategy, operations, and business day by day and makes decisions regarding the company's future
→John and Scott (Networking coaches) - in the US: work with their US-based clients and help them with their Networking efforts; experienced Career Coaches
→Aida (Operation manager) - in Bosnia and Herzegovina: monitors whole operations, builds and maintains systems and handles human resources.
→Aleks (LinkedIn marketing) - in Serbia: Aleks and her team handle a part of client support, by executing Lead Generation strategies.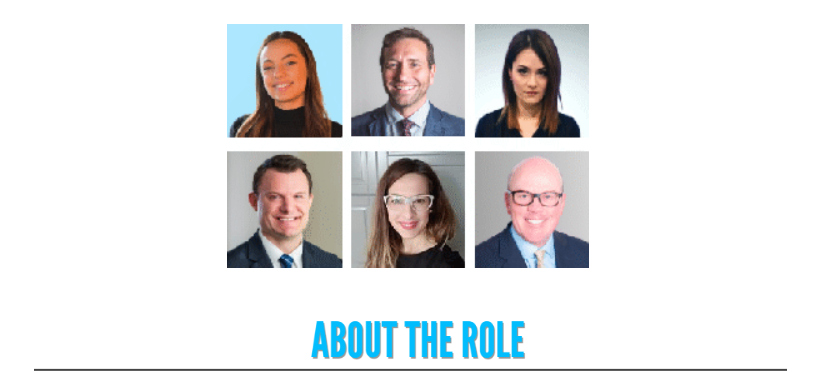 CareerNerds team is looking for a Virtual Assistant who will be responsible for making all online processes work smoothly. That covers adjusting all the programs our team is using in accordance to their needs (ClickUp, Calendly, Sales navigator, etc), and preparing necessary materials for the company to run smoothly.
Within this role, you will help the CareerNerds team optimize their processes whilst working with an inspiring and successful international team and their US-based clients. The VA's role will be also to create processes with great impact on the successful delivery of projects.
As a Virtual Assistant at CareerNerds, you will:
Research various ways to solve technical problems that the team experiences
Adjust the apps/software that the team is using in order to improve the team's user-experience
Help the team optimize their work processes
Help with administrative tasks
Find areas of improvement & optimize the processes
Cooperate closely with the rest of the team
Keep track of different projects using online tools
Report to Aida (Operations Manager)
Training and support will be provided for you for the first two weeks. CareerNerds team will provide video materials, worksheets and live listening to coaching calls, as well as internal team meetings to show you the ropes and help you adjust to the apps and the processes they use.

To excel in this role, you need to have:
Experience working directly with people
Excellent spoken English skills
Attention to detail
Ability to work with new tools and software; you are tech-savvy
Excellent research skills
Eagerness to learn new software tools you haven't used before and make them work in accordance to our needs
Excellent organizational & problem-solving skills
Prior experience with project management tools, like ClickUp, Trello, Asana
Brownie points for
Experience with ClickUp, ActiveCampaign, Wix, and/or LinkedIn, Loom, Zoom, G- suite

What's in it for you?
Monthly salary of $800 - $900 USD*
Full-time role (8 hours per day 5 days per week)
20 paid holidays per year
Promotions and salary increases will be based on regular performance evaluation
Potential for higher-level roles as the team grows, as CareerNerds is open to crafting roles related to your skills and strengths
*Please note that this is a gross salary and that you are responsible for any tax-related procedures in your country of residence. We kindly ask you to apply only if you are happy to work remotely as an independent contractor.

This position will be closed as soon as we find the perfect match. So, make sure to read the description carefully and take your time to submit a high-quality application that stands out.
If you apply, we'll respond promptly and keep you updated throughout the process.
As part of the hiring process, there will be the following steps:
1 - Filling in the application form once you click "Apply"
2 - Being invited to record a short video to introduce yourself
3 - Completing test tasks, if short-listed
4 - Attending video interviews where you will have the opportunity to talk more about your previous experience and the new role


Applications are only accepted through JobRack. CareerNerds has specifically requested that you do not contact them directly. If you have any questions please contact JobRack using support@jobrack.eu

To make sure you receive updates on your application please add recruitment@jobrack.eu to your email address book.
Got questions about working remotely? Check out our FAQ for answers to everything you might want to know. https://jobrack.eu/jobseeker-faq