"We don't just build funnels, we elevate brands"

Literally, no 2 days will look the same.

I'm looking for a unicorn VA, who I'll groom to be my right-hand (wo)man, to have a seat on my rocketship. This is NOT a run-of-the-mill VA role, where you do mindless data-entry tasks. YOU will be an integral member of the team - when we grow, you will be first in line for any promotions, salary increases and special project assignments. All I ask for is your hard work and loyalty.

We're just about ready to launch the ship, are YOU going to be part of this ride??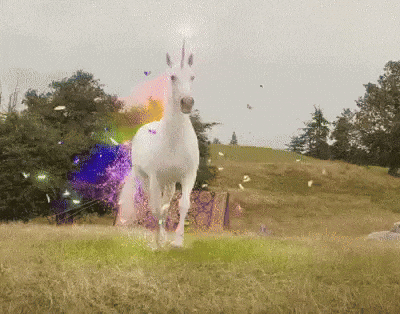 Hey, I'm Bea!

I run a funnel-building, product-launching agency that is currently in build-mode, so a lot of things will be created from scratch. Instead of following an already established SOP, YOU will be figuring it out (alongside me) and establishing that SOP. Fun, right?

(If creating things from scratch doesn't sound appealing to you, don't apply)

Of course, I'll provide some training, guidance and direction, but ultimately I'm looking for someone with an "I've never done it before but let me figure it out" attitude, someone who isn't afraid to speak up if they think there's a better way to go about doing projects, and someone who is resourceful, reliable and gets sh!t done!!
(If you're not a figurer-outter, you can move on to the next job listing.)

I'm going to give it to you straight - there won't be a lot of handholding, I will give you full autonomy and expect you to run with it. Of course, I am here if you need to bounce any ideas off me or need me to unblock any obstacles for you.

(If you need a lot of handholding, please stop here)
BTW, if your background is substantially digital marketing or IT work, (don't apply!), that's not what this role is about.

Here's a mish-mash of things (& skills) that you'll execute on:
Duty = Upload articles or fix pages on WordPress

Skill = must be at least slightly technically-inclined

Research into trends, competitors & people (hiring!)

must be detail-oriented, thorough, a critical thinker & investigative

Develop and write out SOPs on various things (eg. starting a podcast, youtube channel, internal process)

must be able to figure things out, like to create from scratch & good at documentation

Light bookkeeping

must be good with numbers...or be good at following instructions

Light writing

must have advanced in English fluency. If you like to write, we can certainly expand your duties in this area.

Recruitment

help me find the rest of our team members

Design work on Canva

must have a good eye for design - you don't need to be a pro but at least be able to follow templates & understand the color wheel

Use a variety of different software (Eg. Miro, Airtable, Google Drive, Zapier, ConvertBox, Loom, various email platforms, Elementor Pro, WordPress, Podia, Canva, Pikochart...etc.)

must have an 'I'll figure it out' attitude & curiosity to self-learn

Light SEO

would be nice to have an understanding of keyword research & how to structure info article outlines (though this can be taught)

Project management work

must have good time management, proactive communication, relationship management (many vendors!)

Program development

there are several programs that I will launch really soon and will need someone to head it up!

A lot more stuff we haven't started yet!
Don't worry if you haven't done all of the above. I'll give you projects that play into your strengths more or if you have an interest in certain areas, let's see how we can grow you in that direction. I see this more as a partnership than a manager-employee relationship. I don't actually want to manage you - we're all adults, you can manage yourself. However, I want to make sure that you are interested and engaged with your work, and that you keep learning and are given stretch projects on the regular.

4 ESSENTIAL Traits I look for:
1) Proactive Communication - What does this mean? If you can't meet a deadline, tell me IN ADVANCE, preferably more than 24H. If you're blocked by something, tell me how I can help you with enough notice. If you prefer to work on ABC over XYZ, TELL ME. I'll give you feedback and I want feedback on me too.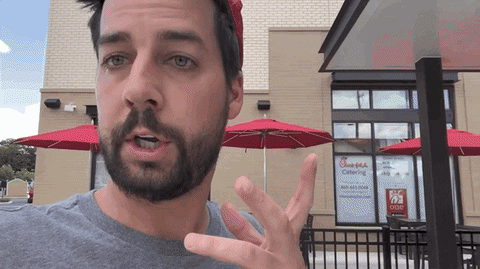 2) Quality of Work vs Speed - I do expect things to be executed on quickly, but that shouldn't compromise quality. Don't give me something half-baked. I want ALL the necessary data in an organized manner that is easy for not just you, but me (and everyone else that needs to touch it) to understand and work with. Mistakes are fine - no one is perfect - but the quality still needs to be there. Come at it from a client's perspective - how can you do it in a way that would make it easier for them to use?
3) Details, Details, Details - Granularity, Specificity, Thoroughness. I think you get what I mean.

4) Figure It The Eff Out - Seriously, I cannot emphasize this enough. We're in a start-up, build mode - processes will be established together. We will be doing a lot of things that we both have not done before - I won't have all the answers. We all have to figure it out. Take it as far as you can, then come back with what you've done, your roadblock, and a few options to proceed.
Let me give you some examples:
If there's something on WordPress that requires a bit of code and you don't know HTML/CSS, go ask Google before you come to me
If you need to upload a PDF to an email but can't find the upload or file button...look harder, look again, then ask the platform's customer support team, please don't come to me for something so small.
If you're new to a platform or software tool, don't tell me you can't do it. It's always 1000% OK to be learning something new! YouTube it and play around in it yourself for a quick 15-20 minute.

HIRING PROCESS: *Please follow instructions carefully --> If you don't submit what I ask for in your application, it will go ignored*
Submit an application - In your application, please explain how you've done some tasks related to the ones listed above AND include the 2 items below:

The PDF results of your DISC profile assessment. Take the free assessment here: https://www.tonyrobbins.com/disc/ --
The link to your 1~ minute unlisted YouTube video answering the following questions: (Don't overthink it - I'm not looking for fancy, so no need to get dressed up or put on a full production)

A quick self-intro of yourself & your background
Do you prefer part-time or full-time? What are your weekly available hours like?
What is your hourly pay expectation in USD? Feel free to give me a range.
What are the top 3 biggest attractions for you towards this open role?
When can you start?
***If you exclude these, your application will automatically be rejected***


Trial task - I'll give you more details if you've been shortlisted

Zoom meeting - If you've been shortlisted, we'll spend 45-60 minutes getting to know each other on a video-conference call. Don't sweat it - I'm not going to grill you, it'll be a get-to-know-each-other conversation.

Welcome to the AKITA family!

If you're my unicorn VA, hit apply and we'll chat soon!


Some things to note:
3-month probation. We may start off part-time for the first 1-3 months to ease you into the role with full intention to move you into full-time hours. How quickly you move into full-time will depend on how quickly you show me you've learned. You'll be given a lot of feedback leading up to and at the 3-month mark.
I'm looking for someone who has SOME VA experience but is still considered entry to mid-level, so I can train up without having to unlearn a lot of things.
This is a 100% remote job - you can choose your own hours, just make sure you deliver results before deadline.