Experienced Tech Savvy VA for a small (yet successful) media company [CLOSED]
Salary:
6.00 USD
Salary Type:
Hourly
English - speaking English - writing
VIDEO INTRODUCTION FOR THIS JOB: https://www.youtube.com/watch?v=Iyj3cM0jjfw
Do you consider yourself an expert in the "Internet", IT, utilizing different web tools, webmastering? Do you spend more time on the computer than with your friends or family? Do your friends constantly come to you as their first port of call for all things IT? And do you love creating/managing websites?
If you answered yes to these questions, then read on.
My name is Oleg and I'm a founder of a media company that runs a number of content blogs.
One of such blogs is animalso.com. We treat our websites as a complete resource guide for anyone who owns a dog or looking to buy, adopt or foster one. We focus on providing simple, actionable advice on such an important topic as "Dog Ownership." Our goal is to ensure our readers follow through with our guidance and get decent results in keeping their dog both healthy and happy.
And we are doing pretty well – we have more than 500 000 monthly visitors across our portfolio of websites. This means, 16 000 dog lovers from all over the world read our articles every single day!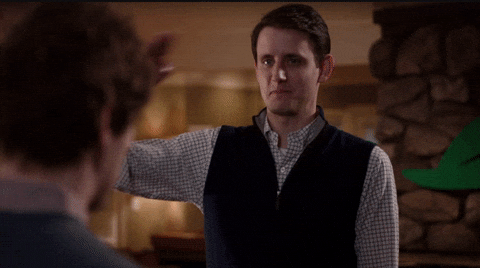 We're looking for a detail-oriented techy team member who can help us maintain and grow our site, animalso.com, and several other websites.
This is an exciting opportunity for you to work on the thing you love most - Creating and managing Websites! Whether you're a hobbyist or consider yourself a pro on the topic, we want you to work for us. You'll be covering a wide range of tasks (more on that below).
For this, we need a true expert - no fakers here, please! If you don't truly have a passion for Webmastering, it's not going to work, I'm afraid.
Still reading? Great!
So, what's in it for you? Not only do you get to make money from your passion, but you'll also be part of a wider team who are driven to grow the sites further. We'll give you a consistent, flexible flow of work alongside world-class IT tools to ensure you're able to produce the very best websites in the niche with minimal bottlenecks.
You'll also get to be part of exciting, growing projects with a bright future and for which we have big plans in the pipeline. In other words, your work will really have an impact on websites and others' lives (bold, I know).
You'll be assigned tasks and given detailed feedback by myself. It's quite likely that in the first couple of weeks there will be a lot of feedback and learning curve, but generally, once you'll get into the swing of things, that part should be minimal.
==What you'll be doing:==
1) Solving hosting-related things (set up a new website on WordPress, installing SSL certs, fixing issues, implementing redirects via .htaccess)
2) Formatting posts on WordPress
3) Tweaking current posts' formatting, adjusting HTML and CSS
4) Tweaking current posts' texts using WYSIWYG editors (to match on-page SEO)
5) Implementing A/B tests
6) Keywords Researching (topics to write about)
7) Finding and fixing errors on the website
8) Finding, installing, setting up plugins and making them work as needed
9) Handling other technical and SEO - related tasks
10) Communicating with me and other team members for frictionless websites improvements
==Requirements==
-Must have at least 3+ years Webmastering/IT/PC experience
-Advanced English speaker with the ability to communicate and write in American English
-Experience with WordPress
-Experience in webmastering
-Google Docs/Sheets usage experience
-Being comfortable working on repetitive tasks without feeling as burned out
-The detail and process-oriented and organized person. While there is a room for creativity, you'll benefit from this position more if your strongest treats are Processing/systemizing and Execution
-Being tolerant to my intermediate level of English, which sometimes can make communication a little bit(!) harder
==Benefits==
-Consistent workload every week: 40h+ of paid time for years to come
-Flexible working hours throughout the week (you can manage your time as you wish; feel free to travel if you want to)
-Stable work as part of a high performing team
-The opportunity to be promoted to the role of a Project manager and managing your own site(s) at all stages
-You will learn a lot of new and practical skills
-Access to the best tools to help with your tasks
-Salary proportional to your skills
==To Apply==
Please send an email to jobs AT oswaldomedia.com with a subject line "VA Application (jobrack) - YOUR NAME", e.g. "VA Application (jobrack) - John Smith"
In that email, please, include a link (naked, don't put it under anchor) to your LinkedIn profile.
Also, start your email with the word "Bonjour" and don't forget to include my name right after it.
Thanks and good luck!
P.S. Be ready to take a thorough test job and go through few rounds of our hiring process.
Similar Jobs
---