Experienced PM (Project Manager) for a small yet successful and ambitious media company [CLOSED]
Salary:
8.00 USD
Salary Type:
Hourly
English - speaking English - writing
VIDEO INTRODUCTION FOR THIS JOB: https://www.youtube.com/watch?v=HtjurF_uIy4
Do you consider yourself an expert in Internet Marketing, all things IT, webmastering, and Project Management? Do you feel yourself like fish in the water when it comes to working in uncertainty? Do you like to solve puzzles, create processes and find solutions to achieve specific goals? Do you like challenges? Are you obsessed with efficiency?
If you answered yes to these questions, then read on.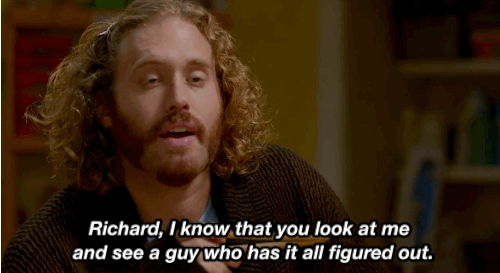 My name is Oleg and I'm a founder of a media company that runs a number of our own content blogs.
One of such blogs is animalso dot com. We treat our websites as a complete resource guide for anyone who owns a dog or looking to buy, adopt or foster one. We focus on providing simple, actionable advice on such an important topic as "Dog Ownership." Our goal is to ensure our readers follow through with our guidance and get decent results in keeping their dog both healthy and happy.
And we are doing pretty well – we have more than 500 000 monthly visitors across our portfolio of websites. This means, 16 000 dog lovers from all over the world read our articles every single day!

We're looking for a detail-oriented techy PM with good experience to join our team who can help us maintain and grow our site, animalso.com, and several other websites.
This is an exciting opportunity for you to work on the thing you love most - Creating, Managing, and Growing Websites and its metrics! Whether you're a Senior SEO specialist or a Paid Advertising [hidden] we want you to work for us. You'll be covering a wide range of projects (more on that below).
For this, we need a true expert - no fakers here, please! If you don't truly have a passion for Project Management and Internet Marketing, it's not going to work, I'm afraid.
Still reading? Great!
So, what's in it for you? Not only do you get to make fair amount of money from your passion, but you'll also be part of a wider team who are driven to grow the sites further. We'll give you a consistent, flexible flow of work alongside world-class IT tools to ensure you're able to produce the very best websites and marketing strategies in the niche with minimal bottlenecks.
You'll also get to be part of exciting, growing projects with a bright future and for which we have big plans in the pipeline. In other words, your work will really have an impact on websites and others' lives (bold, I know).
In the future, you'll also be able to get % of website(s) (or marketing channel's) revenue.
We'll be setting goals, allocating resources and executing the required steps like aggressive-IT-ninja-assassins or, sometimes, sneaky peaky like, until we'll get the desired result.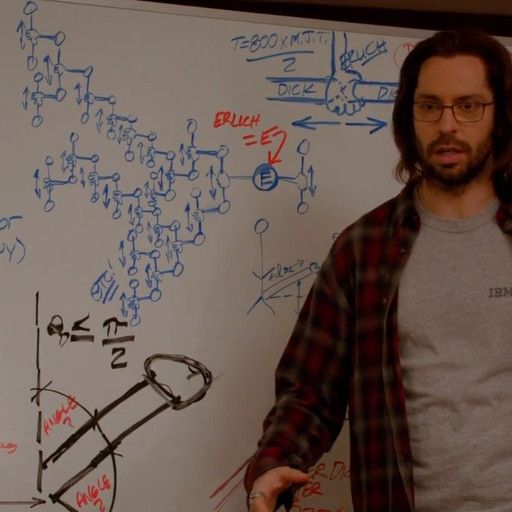 ==What you'll be doing:==
1) Finding the best moneymaking actions to perform inside business
2) Finding working strategies
3) Writing SOPs
4) Executing SOPs
5) Delegating SOPs
6) Finding the best professionals to execute your projects
7) Communicating with me (CEO) and other team members for frictionless websites improvements
==Example of projects you'll be working on, but not limited to:==
1) Creating an efficient keyword research process
2) Building an efficient content production team (100 000 words per month of HQ posted content with a price of $0.035 per word or less)
3) Finding profitable email marketing funnels
4) Creating an efficient content updating process
5) Testing new link building tactics, then writing SOPs and delegating it
6) Experiments with paid advertising
7) Creating our own info products and profitable funnels around them
8) Creating our own physical products and selling them on Amazon (FBA)
9) Creating our own profitable e-commerce store
10) Conversion Rates Optimization
11) and other
==Requirements==
-Must have at least 3+ years Webmastering/IT/PC experience
-Must have at least 3+ years Project Management experience with successful case studies
-Fluent English speaker with the ability to communicate and write in American English
-Google Docs/Sheets usage experience
-Being comfortable working on goals without certain tasks and following unknown routes (without feeling stressed)
-Not being burned out if a lot of personal execution required (I'm not looking for ideas generators, but those who can generate an idea and get results himself with- or without additional resources)
-The detail-oriented person with creative mindset.
-Being tolerant to my intermediate level of English, which sometimes can make communication a little bit(!) harder
-You should be a fan of the Silicon Valley tv show (just kidding)
==Benefits==
-Consistent workload every week: 40h+ of paid time for years to come
-Flexible working hours throughout the week (you can manage your time as you wish; feel free to travel if you want to)
-Stable work as part of a high performing team
-The opportunity to be promoted to the role of a COO and managing your own site(s) at all stages
-You will learn a lot of new and practical skills
-Access to the best tools to help with your tasks
-Salary proportional to your skills with the ability to get % of revenue based on achieved results
==To Apply==
Please send an email to jobs AT oswaldomedia.com with a subject line "PM Application (jobrack) - YOUR NAME", e.g. "PM Application (jobrack) - John Smith"
In that email, please, include a link (naked, don't put it under anchor) to your LinkedIn profile (if you don't have one, please create).
Also, start your email with the word "Bonjour" and don't forget to include my name right after it.
Thanks and good luck!
P.S. Be ready to take a thorough test job and go through a few rounds of our hiring process.
Similar Jobs
---