Do you love QBO? Are you a happy and accurate bookkeeper who can work well remotely? [CLOSED]
Salary:
10.00 USD
Salary Type:
Hourly
Bookkeeping
We are seeking a wonderful PT remote bookkeeper for our two companies who will help us have accurate monthly reports on our financial health and keep clients happy with accurate and on time invoicing.
You will enter transactions, invoicing, AR, reconcile accounts, create reports and spreadsheets.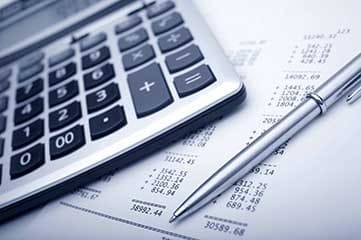 About you
You are an amazing bookkeeper. People other than your mom frequently tell you that you are very clever with books and numbers. You are obsessive about accuracy and being on time and would sooner release the cyanide capsule hidden in your false tooth than a monthly accounting report with errors.

You have been doing bookkeeping for over 3 years and have used QBO for at least a year.

Experience with QBO setups and conversions a plus.

You are comfortable working with a multi-currency QBO setup.

"Accuracy" could be your middle name; and "Double-check" your last name.

You write well: concise, understandable, helpful, professional, and fast. You can build rapport with others solely through your writing.

You have good attention to detail, so you will write in the second line of your cover letter the number of dot-points in this 'about you' list.

You don't rely on having a phenomenal memory, so you writing things down for future reference and following your old footsteps.

You enjoy problem-solving.

When you notice an issue you bring it up rather than covering it up.

You're self-motivated and ideally have previous experience working remotely and/or with little direct supervision.

You have a good internet connection that can handle monthly Skype video calls.

You know how to keep your computer and work secure and private.

You know the joys of using two monitors (or splitting a big monitor) to do bookkeeping work.

Your skills are more important to us than qualifications, but qualifications help.

Ideally, you have previously worked for a bookkeeping/accounting firm or in the accounts department/section of a small-to-medium business.
About the role
Need to be able to work every week part time 2-5 hours.

This is a permanent part-time role.

Work from anywhere.

Using QuickBooks Online exclusively.

Timely completion of monthly reconciliations for two companies.

Timely and accurate completion of monthly invoices.

AR: emailing client payment reminders, emailing postal box company about checks received, statements.

Update transactions from bank and credit card (automatic feeds).

Save bank statements, bills and payment receipts in shared cloud drive.

Draft spreadsheet reports according to our templates.

Responding management queries via our online basecamp project management system.

Keeping your todo list up to date in Basecamp.

Updating spreadsheets and documents in Google Drive.

Excellent written English. Good spoken English.

Monthly one-on-one calls with manager.
About us
We create amazing custom software for medium-sized US businesses using the ColdFusion programming language. Our teammates are spread all over the world from US, Mexico, Europe and SE Asia. We ran the international CFUnited conference for 11 years and have several books in the works this year. We are the most well-known company in this niche and have been in business since 1989.
To apply
Start your cover letter by telling us in one sentence why you are our ideal bookkeeper.
Applicants: 7
Apply For This Job
This job post is older then 60 days so you might not get a response and the company might have already found somebody.